Picture Particles ● Thorsten Fleisch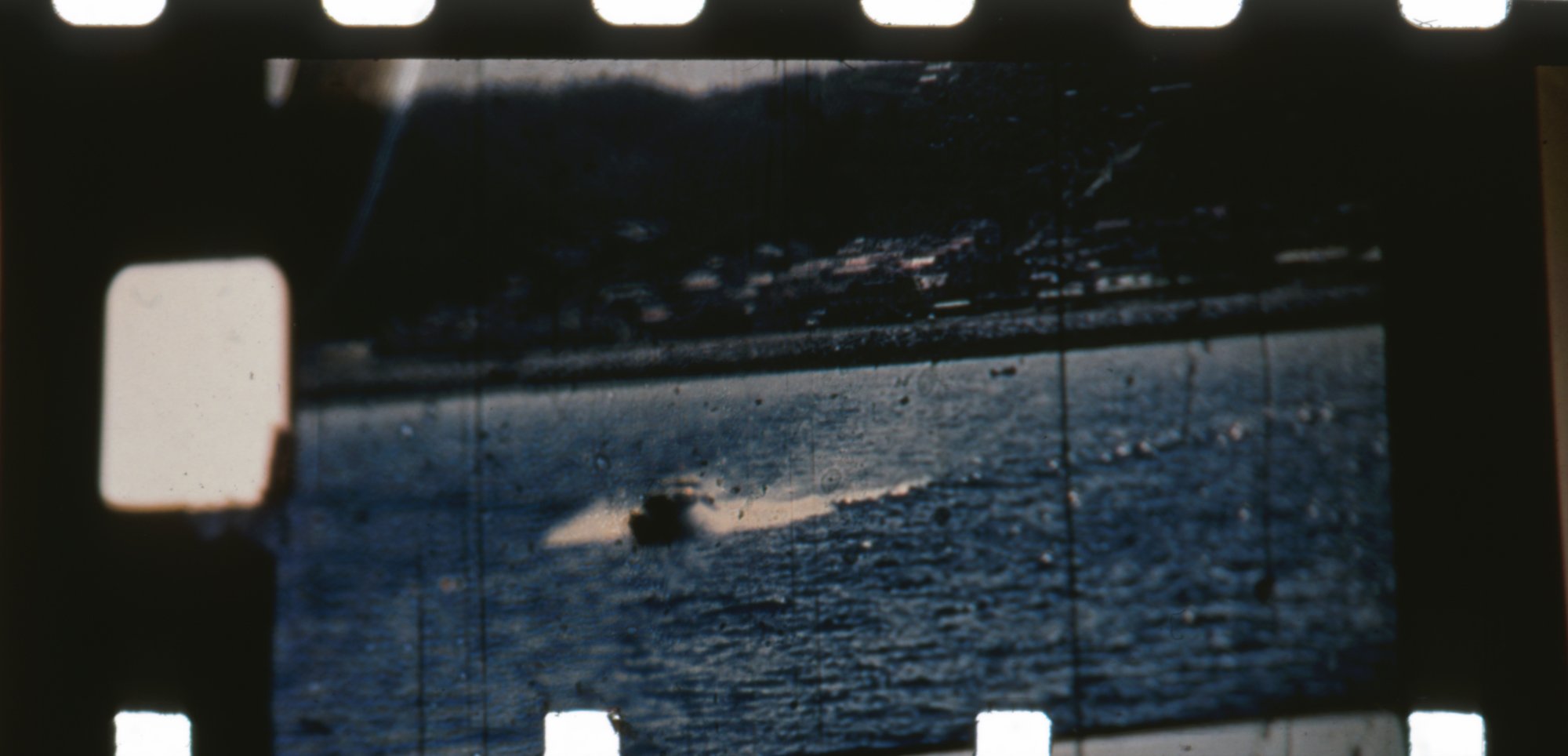 Descripción:
Individual elements from a carrier of visual information have been isolated to construct alternative visual reagents. Repetition (in space and in time [and in moderation]) is administered as a binder to tame the wild particles in motion, evoking a golden ratio of the mind's eye.
Using historical imagery on a historical film carrier as the building blocks for an alternate reality, the influence conserved history has in building our present and thus the future is suggested.
Duración: 5:30 min.
Año de producción: 2014
País: Alemania
Thorsten Fleisch:
Born in Koblenz, Germany in 1972 he began experimenting with super 8 film while still at highschool where he also exhibited his first film, a super 8 loop (see below). After highschool and community service in an institution for the mentally ill he went to Marburg to study art, music and media at Phillips Universität. One year later he changed to the Städelschule in Frankfurt in order to study film with Peter Kubelka. There he started working with 16mm film. Shortly after his studies at the Städelschule he made 'Blutrausch / Bloodlust' which not only got him a lot of attention but also the Ann Arbor Filmcoop Award.
Since 2001 Thorsten Fleisch is a member of the Board of Artistic Directors of The International Experimental Cinema Exposition (or TIE). He received several grants among them a grant from the Filmbüro NW and a grant from the Museum of Contemporary Cinema. For 'Gestalt' he received an Honorary Mention at the Prix Ars Electronica the number one festival for computer related art. His film 'Energie!' was screened at more than 150 festivals and received numerous awards. His films have been screened at film festivals worldwide including New York Film Festival, Sarajevo Film Festival, Milano Film Festival, Int. Film Festival Rotterdam, European Media Art Festival, Melbourne Int. Film Festival and many more.
He worked for Gaspar Noé's film 'Enter The Void' and made visuals for Basement Jaxx's live tour in 2009. He has also worked for the TV series 'Through the Wormhole with Morgan Freeman' on the Science Channel in 2011. For the Samsung Smartfilm Award in 2014 he was the mentor for the experimental film category. Recently he released his first video game 'Teslapunk' for iOS, Android and Windows Phone. The game is due to come out for the Nintendo Wii-U in spring/summer 2014. He lives and works in Berlin. His films are distributed by Light Cone [France] and Arsenal Experimental [Germany].